What is a Submittal in Construction? A Definitive Guide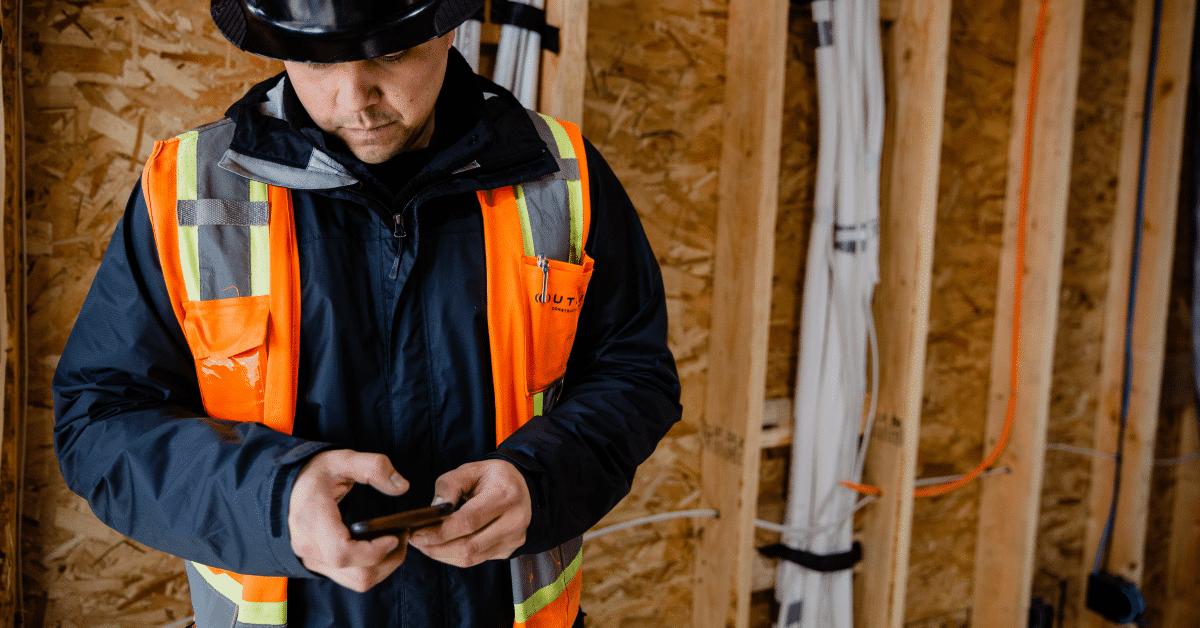 Submittals are a crucial part of the construction process. This guide defines what a submittal is, explains how submittals are used, and describes best submittal practices.
What is a submittal?
In construction, a submittal is a document or physical product sample provided by a contractor and submitted to the project owner, architect, or engineer for approval. Drawings, mock-ups, product specifications and other types of information are included in the definition.
The purpose of submittals is to avoid construction disputes and cut back on miscommunications. When a submittal is approved, the contractor can confidently move forward with that portion of the project.
Types of submittals
There are several types of construction submittals involving different deliverables and approval requirements.
Product & material data
Technical information about the products and materials that will be used to complete a project may be presented to architects or engineers in the form of a submittal.
This information is generally provided by the product manufacturer and submitted to the architect or engineer by the contractor. The approver reviews dimensions, installation instructions, performance statistics, and other data to make sure the proposed products and materials will work with the project design and maintain integrity.
Examples of product and material data submittals include: specification for steel foundational beams, a list of paint ingredients, or instructions for the installation of drywall.
Samples
The contractor may also provide actual product samples to the project owner, architect, or engineer for review.
Physical samples allow the approver to visualize what a proposed product or material will look like once installed. They can determine whether or not the sample meets both functional requirements and aesthetic preferences.
Examples of product sample submittals include: floor tiles, countertop materials, and electrical fixtures.
Shop drawings
Shop drawings are another type of construction submittal.
Shop drawings are detailed illustrations of what the project deliverables will look like. They may contain precise measurements, diagrams, and other technical details that paint an accurate representation of the finished project.
Contractors submit shop drawings for approval to give the owner a chance to request changes before the actual construction phase of a project begins. They may also provide additional drawings as work progresses, especially in the event of a design error or change order.
Mock-ups
Mockups are the least common type of submittal in construction. Built onsite, a mock-up is a quick representation of a finished portion of the project that provides owners, architects, or engineers with a visual idea of a structure's actual size or layout.
Mockups are rarely used because of the effort they entail. But, in some cases, they are necessary to ensure the success of the project.
The construction submittal process
How do you organize, draft, and secure approval for a submittal in construction?
While the process for managing construction submittals will vary depending on the size and complexity of a project, there are few universal steps to keep in mind.
1. Determine the need for a submittal
The first step of the process is determining what submittals make sense for the project scope. While some specialized contractors can establish standardized submittal requirements for all projects, others with more variation in service area or project size may require some flexibility.
2. Draft the submittal
Create a list of deliverables and assign required submittals to the appropriate internal staff members. If a material manufacturer needs to provide specifications or samples for a submittal, reach out to them as soon as possible to avoid work delays.
Written submissions should be as detailed as possible. Use simple, clear-cut language to avoid misinterpretation.
3. Distribute for approval
Determine who needs to review each particular submittal.
For example, engineers should approve product specifications or shop drawings that contain exact measurements, however a project owner may not always have the background or experience to understand those technical details.
Likewise, the project owner should review product samples to approve visual design elements, while an engineer may not need to review at that stage of the process provided they have already approved the functional specifications.
Try to limit the list of approvers to only the individuals who are required to minimize unnecessary delays.
4. Make requested changes
If a submittal is denied, determine the reasons why and make any requested changes that are necessary. Determine if more information or additional product samples are required.
The updated submittal should be provided to the approver again once changes are made. It's not enough to simply make changes on your end; you need to gain approval before moving forward.
A submittal may be returned as "approved with changes". In this case, you can make the requested changes and continue to the next phase of the project without resubmitting.
5. Document approvals
The most important part of the submittal process is obtaining and documenting approvals.
Save all communications and documentation related to submittals. Properly saving and storing this information can help contractors quickly resolve disputes and protect construction companies from litigation if major issues occur down the line.
Submittal best practices
As you work through the submittal process, being proactive, organizing with a flowchart or checklist, and using digital documentation tools keeps the submittal on track.
Be proactive
It's important for project managers and other professionals managing the submittal process to thoroughly understand the highest risks associated with each project. Submittals should help mitigate potential problems and clarify possible gray areas or misconceptions.
Proactively identify risk factors and start the submittal process before you run into issues during the construction phase.
Use a flow chart or checklist
Creating a flow chart or checklist that outlines the internal submittal process for your project helps ensure you're following the process exactly and no approvals are missed. Your flowchart or checklist should capture all the individual approvals that are needed, identify the parties responsible for drafting and providing submittals, and include steps to take when a submittal is denied.
These tools demonstrate the order of operations for a submittal. You can track the progress a submittal makes and see where approvals stand at a glance.
Implement digital documentation tools
Digital construction document management software helps you manage submittals and store documentation in an easily accessible format.
It's important to track submittals and record approvals in as much detail as possible, including the submittal content, communications, and the dates the submittals were provided and approved. Physically storing all this information quickly becomes unmanageable.
Consider document management software that works with cloud storage. You'll be able to store submittal documentation in organized folders that can be digitally searched.
Continue to share progress
Even though submittals significantly reduce the chance of disputes and change orders, they're not foolproof. Sharing frequent progress updates from the jobsite as construction is completed further enhances project visibility and helps catch errors that were missed during the submittal process.
Jobsite photos and videos are particularly useful when sharing progress updates with project owners. Visual data shows exactly what's happening onsite each day with little room for error.
How Raken helps with submittals
Our digital construction management app helps busy contractors capture field data related to submittals, share approved documentation with the field, and better manage client expectations.
Share our branded digital daily reports to keep project owners in the loop and store all documentation safely in the cloud.